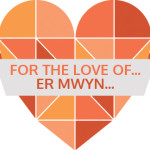 This spring, Stop Climate Chaos Cymru, as part of The Climate Coalition, is coming together to call for climate action for the sake of all the things that matter most.
"For the Love of…" is based on the idea that everyone loves something that is threatened by climate change. By highlighting this, alongside the diverse and unexpected things that are at risk, it will start new conversations about climate change and demonstrate to politicians the breadth of support for climate action.
As a coalition, the campaign will enable us to showcase our diversity. We all love different things, but we're working together to tackle climate change.
For the love of the food on our plates. For the love of our global neighbours.
For the Love of Snowdon, Barry Island and Llangrannog…
Will you share what you love?
Visit our campaign website www.fortheloveof.org.uk